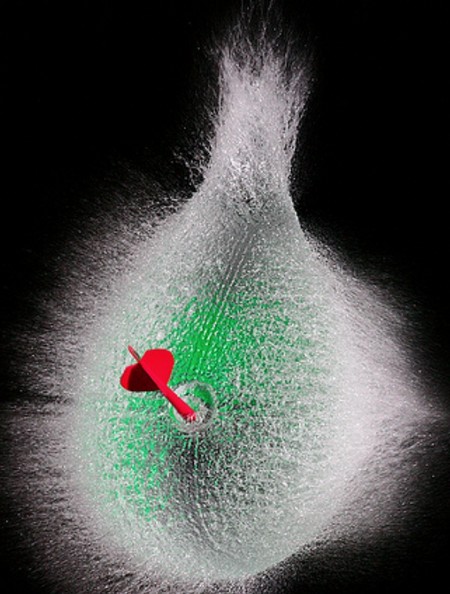 In the midst of starting for end of semester exams (read: reconfiguring my study timetable until it is primped, dissected and incremented to within inches of its .doc life), there seems to be some sort of beast within me (a la little alien in dude's head in Men In Black) that just beseeches me, constantly, in an annoying, high-pitched little-alien-in-dude's-head kind of way to feed it pop music. As though the simplification of melody, the straightforwardness of chord and the predictability of structure might do something to calm my frayed nerves, to ease my burdened mind. I'm not quite sure that that is what pop's intended purpose is (probably more something along the lines of advancing the great capitalist monoliths that are record labels) but in any case, I can't get enough of it at the moment.
Thinking myself a fairly progressive type, I wish to draw your attention to two particular examples of pop which have caught my attention over the last few days as really pushing the boundaries of the genre and yet, staying bubblegum and airy enough to help me forget the ramifications of state responsibility and the requirement to exhaust all local remedies before seeking diplomatic protection. Y'know. First up is the latest off Swedish pop goddess Robyn's latest; 'Body Talk Pt 1'. Where I previously denigrated M.I.A's inability to reinvent herself, I certainly left this chick off the list of those artists who could. I am consistently impressed by the range of material Robyn tackles and 'Body Talk' – out June 14 and the first of a three-part series to be delivered (allegedly) this year – reflects that variety. She's called in the guys from Royksopp and Diplo to produce and this track, Fembot, is a fantastic sugary/sinister taste of what's to come.
Robyn – Fembot

Second up is Mark Ronson's newest, the outrageously infectious 'Bang Bang Bang' featuring the ever-excellent (man could put out records until he was 70 and I'd listen) Q-Tip and the up-and-coming mistress of electronica (she makes her own beats!) MNDR (aka Amanda Warner). If there's a pop beast in my head then Mark Ronson must have some sort of chameleon monster in his because of the way he manages to transition with such startling ease between musical styles. From Wale to Amy Winehouse and back again Ronson is truly a heavyweight of the biz (thus, possibly, new band name: Business Intl). Somehow, he's managed to tap the zeitgeist at precisely the right moment to produce 'Bang Bang Bang', riffing on Santigold-esque vocals, smooth rhymes from Q-Tip and the sort of synths that would make La Roux blush. Pop perfection.
Mark Ronson – Bang Bang Bang Ft. MNDR & Q-Tip